Evora Weather
Weather - Sunshine - Temperature - Rainfall - Home
The following graph displays the average day time maximum temperature and the average monthly rainfall for Evora. As Evora is in the heart of the Alentejo region the weather in the summer months can get extremely hot with maximum temperatures creeping close to 40oC. The entire region has minimal rain fall during the year but gets the majority during the winter months.
Evora Weather Overview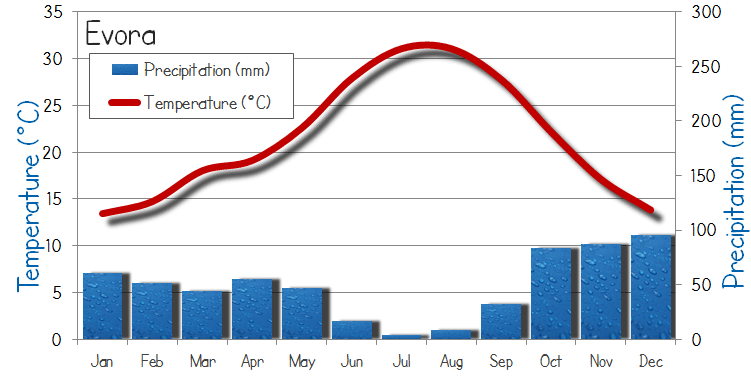 The best time of the year to discover Evora is in the spring or autumn seasons when the weather is the perfect combination of bright sun but bearable maximum temperatures. Evora weather makes it possible to visit the region at alomst any season.
Evora Visitor Guide Navigation
| | | | |
| --- | --- | --- | --- |
| Getting Started | Evora Sights | Transport | Portugal |